Jura J95 Carbon - Free cafe package
Jura J95 Carbon - Free cafe package
30 Day Satisfaction

Guarantee




Lowest Price

Guarantee
Free Cafe package ($230 value):
2 lb. fresh roasted Gaia Coffee

Jura Cool control (20oz.)

Set of Bodum PILATUS double wall glass cappuccino cups (8oz.)

A truly pleasurable experience for the palate and eyes


Free coffee and Jura care package included ($130 Value)
Care Packeage includes the following:
1 Jar of Jura 2-phase cleaning tablets (25 ct.)
1 Bottle of Milk system cleaner (250ml.)
The J95 is the first Jura coffee machine to incorporate a hand finished carbon front panel. The TFT 2.75" wide color display combines text and graphics, making the J95 super easy to use.
Use the TFT display to select your drink choice and then press a button for a delicious specialty coffee drink in under a minute.
Front panel elaborately finished with high quality materials
The hand-finished carbon front is a real style statement. It elegantly conveys the sovereignty and performance of the automatic coffee machine. The housing with soft-touch lacquering and discreet chrome highlights are the perfect finish to the beautiful, stylish all-round design.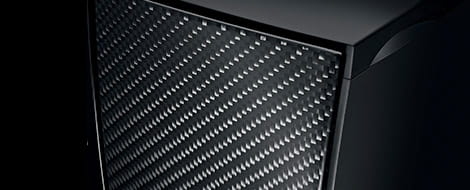 TFT display
The operating concept couldn't be clearer, simpler and more intuitive. Simply turn the Rotary Switch and a list of speciality coffees appears on the TFT display. Just press the button once, and you'll soon be enjoying a delicious cup of coffee. The modern graphics coupled with the machine design paint a harmonious picture.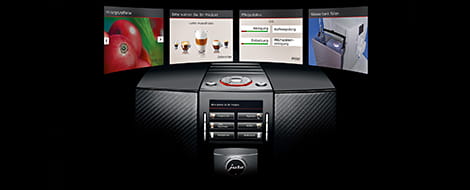 Aroma+ grinder now twice as fast for fully preserved aroma
By perfecting the cutting angle inside the grinding cone, the JURA engineers have managed to increase efficiency significantly. As a result, the perfect aroma can now be achieved in all its natural fullness in half the grinding time. So now coffee lovers can enjoy pure and perfect coffee indulgence with less preparation time and less noise.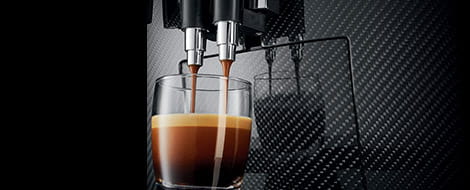 Fine Foam
The height of the cappuccino spout for latte macchiato and cappuccino and the coffee spout can be adjusted on a continuous scale. This allows you to create the perfect specialities both in a small espresso cup and in a latte macchiato glass up to 6 inches tall whenever you want. The integrated fine foam technology from JURA ensures unique milk foam quality with a fine, feather-light consistency.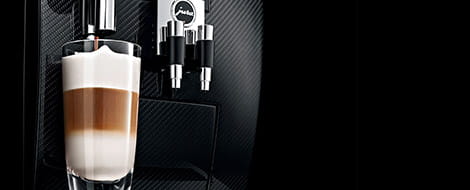 Integrated conical burr coffee grinder with variable fineness adjustment

Programmable serving size

Programmable strength, can grind from 5 to 16 grams per serving, 5 levels

9 oz. bean hopper with air tight aroma preservation cover

Three temperature levels of hot water

Two programmable coffee brewing temperatures

Automatic cleaning function

1450 watts with Energy Save Mode and Zero Energy Switch
20 oz. Stainless steel vacuum milk container, keeps milk cold for 8 hours
Dimensions: 11.2" Wide, 13.5" High, 17" Deep - 24 pounds
Reviews